So I just found out that they make LEGO for girls. This differs from the regular type of LEGO by offering girly figurines and playsets that are supposedly geared toward the way that young girls play. You can play house, and have a beauty salon, a tree house, a cafe... arrrgh.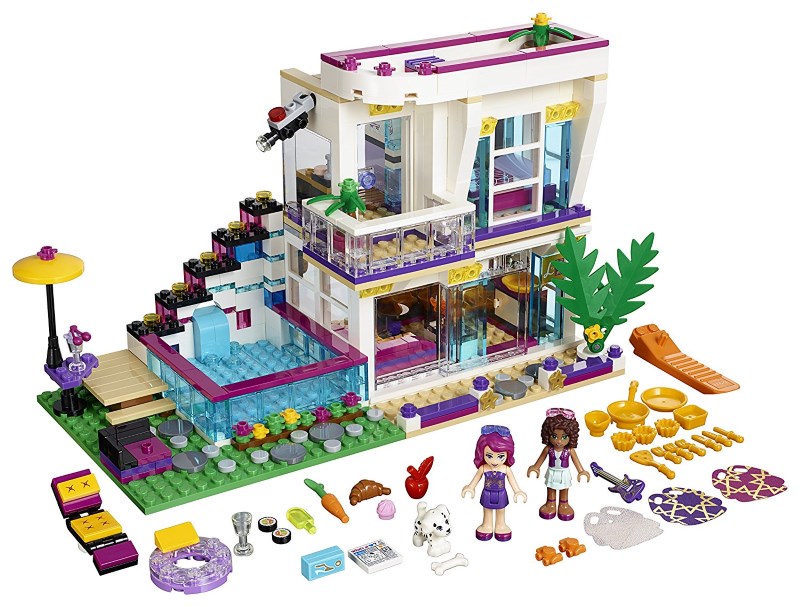 *Bangs head against desk*
Is it just me or is this incredibly sexist? What's wrong with normal LEGO? We should be encouraging young girls to develop their visual acuity, building skills, creativity, and foster (oh, just possibly) an interest in science. How else are we going to get more women involved in STEM fields? Some of the engineers and scientists of tomorrow are going to be women. Why don't we help them along a little bit by getting them to play with creative toys, instead of the usual "girls should play house" tripe.
I realize that some girls are interested in this sort of thing, hence the popularity of Barbie and her ilk, but wow. Clothes and shoes are nice and everything, but lets be encouraged to use our brains a little bit. Not to just be credit card wielding shopping mall drones who are slaves to the latest fashion, and making a happy home for our families (not that there is anything wrong with a happy home, but it's not JUST the woman's responsibility to get dinner on the table on time), and keeping a perfectly clean house to show off to friends.
If I had a daughter, I would want her to play with toys that stretched her mind. I wouldn't want her to play with sexist garbage that tries to train her into accepting some stupid, outdated gender role. I would do the same if I had a son. Sexism in toys in rampant these days. NO wonder our kids are getting conflicting messages.